BUILDING an ECOSYSTEM for "SKILL EDUCATION to EMPLOYMENT"
WELCOME TO
Skill Week #skills2grow4life Kathmandu Nepal
---
CEO
Unplugged
1 Day / 10 Speakers
2 Moderators / 100 Enthusiasts
TODAY MEETS TOMORROW
Highlight of the Event
---
Talks
Workshops
Presentation (Case Studies)
Competitions
Skill Awards
Infotainment
Skill Fair
#skills2grow4life
Pillars of Skill Week
Mr. Sonam Wangchuk
Engineer Turned Education Reformer Inspiration Behind Bollywood Movie 3 Idiots A Ladakh-based engineer & the man behind the character of 'Phunsukh Wangdu' in the Bollywood blockbuster '3 Idiots' Mr. Sonam Wangchuk is currently serving as Director of Himalayan Institutes of Alternatives, Ladakh. Wangchuk has been at the forefront of education reforms in India and famous for his radical technological ideas, revolutionary ways & reformative missions, he is an institution in himself. He is the man who encourages experiential learning via practical application of knowledge & skills, has been contributing to reform the education system in India to make it real and practical. Though a Mechanical Engineer by education, he has been mostly working in the field of education reform for more than 27 years. In 1988, just after he finished his engineering studies he founded SECMOL (Students' Educational and Cultural Movement of Ladakh) which aims to bring reforms in the government school system in Ladakh. Sonam Wangchuk is granted several awards and titles, such as - Ramon Magsaysay Award 2018, The GQ Men of The Year, Social Entrepreneur of the Year 2017 in India, and many more.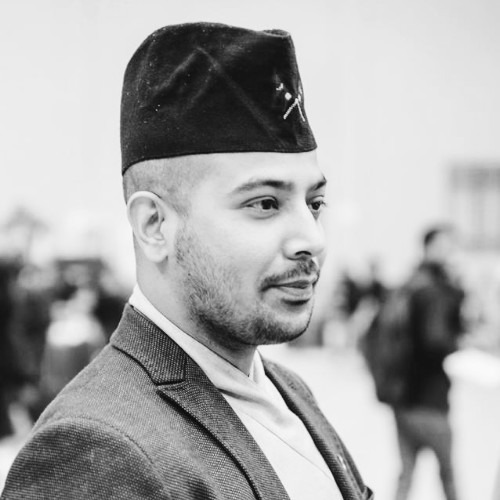 It was really exciting. As a computer science student, I got to learn many things like Global Digital Trend, Digitial Economy In Nepal and Digital Context Of Nepal along with the idea of business startup and importance of customer. Thank You Glocal for organizing the SKILL WEEK event and providing us opportunity to directly get tranning from E-sewa.

This was really a very new experience for me. I got an opportunity to learn many things. Actually it was a mind changing and relaxing.  For this, I would like to thank Glocal Pvt. Ltd. for organizing such a event related to SKILL. I hope this event has made youths to understand more about the importance of Skills.