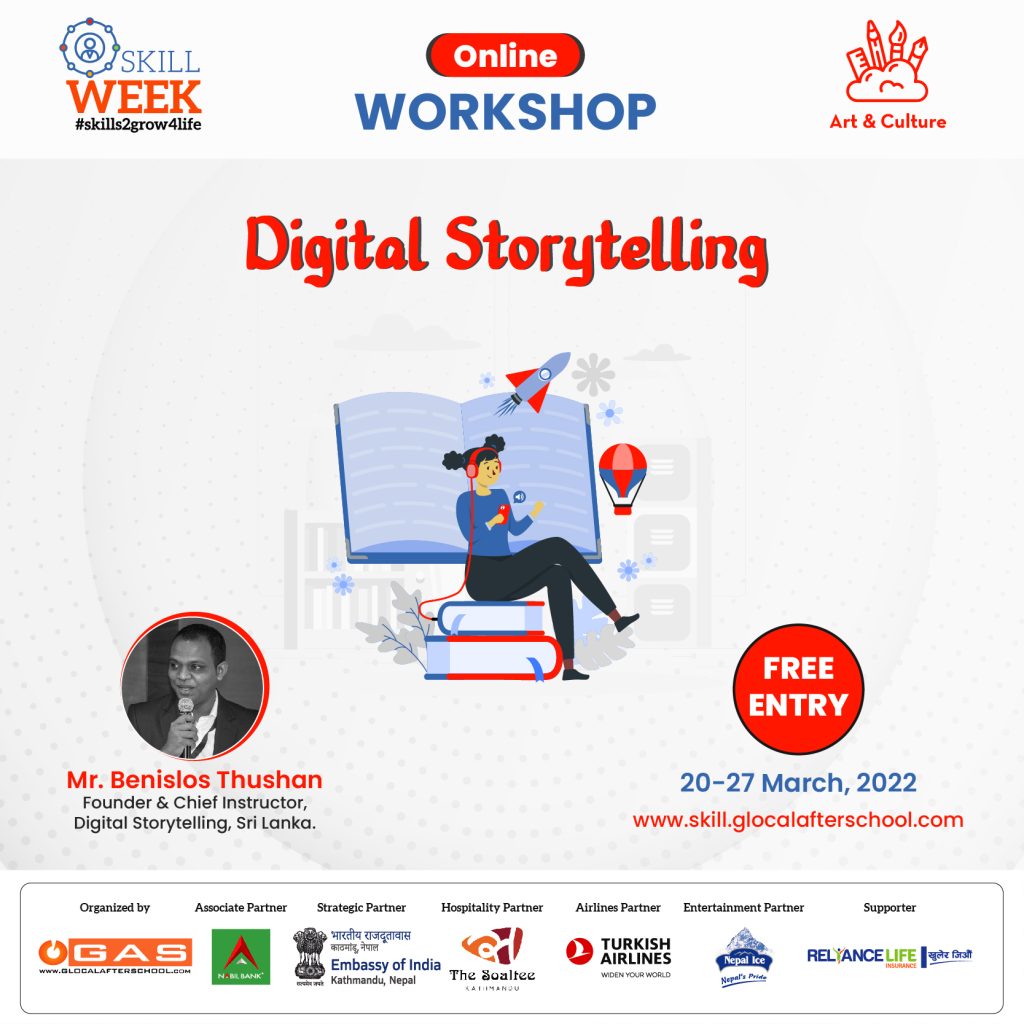 Why take this workshop?
This workshop on storytelling will help you build a meaningful connection with other people, by enabling you to be a more clear and captivating communicator. 
You will also learn how to brainstorm story-worthy moments of your life to create meaningful and entertaining stories for your audience.
Workshop Overview
When was the last time you heard a story that truly intrigued you? Being human means being able to tell stories. From the time the first cavemen sat around the fire to share their stories to the present day, stories have been shared across all platforms and cultures. We humans have used stories as a means of education, entertainment, and enlightenment. This workshop on storytelling has been designed to introduce you to the essentials of telling stories and how you can be a more clear and compelling communicator. 
Skills You'll Learn
Creativity
Brainstorming
Attention to Detail
Empathy
Date: 21 March 2022
Time: 5:30 PM – 7:30 PM
Venue: Online via Zoom
Workshop by: Mr. Benislos Thusan, Storyteller